12/13/2019
Dr. Geertje Tutschka @ Legal Revolution 2019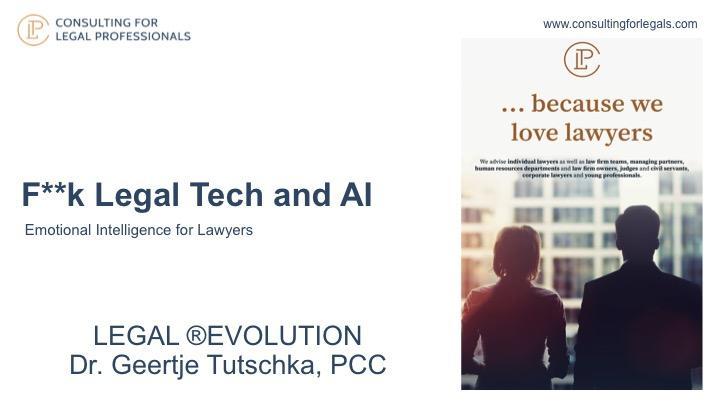 At the Legal (R)evoluton 2019, Europe's largest trade fair and congress in the legal tech sector in Kap Europa, Dr. Geertje Tutschka, PCC worked with the participants in her workshop on site interactively and simultaneously online via the social and professional networks LinkedIn, Xing, Twitter, facebook and Instagram to determine whether and to what extent soft skills for lawyers - and here in particular emotional intelligence - will become more relevant with the increasing digitalisation of all areas and thus the key competences of future lawyers.
For the participants on site, it was particularly exciting to see directly on the screen how the results from so many opinions around the world combine to form an atmospheric picture.
Overall, an international reach in the five-figure range in the legal sector was achieved.