08/30/2022
Awesome Lawyers Podcast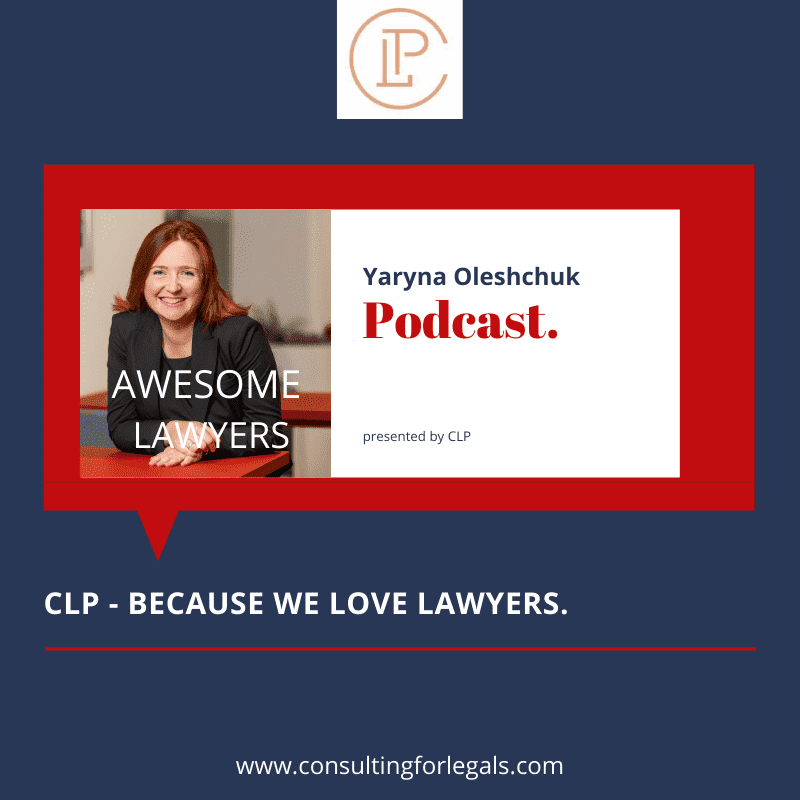 Episode #7: Caroline Bitter-Suermann
Caroline Bitter-Suermann is a German Lawyer, Coach for Woman, Mediator and stress management consultant. She has international working experience and her passion are shipping and transportation law. At some point of her career she knew she want to be more and be able to do more and found coaching for herself. She combines both her passions - Law and Coaching in her daily praxis.
In this interview we are talking about:
Shipping law. What are the main 3 reasons for someone to choose this field of law;
Clarity in life.
Woman role in legal profession.
Here are some questions for your own self reflection:
What is the most fascinating for you in your profession?
Do you still remember why did you choose to do what you are doing?
Are you still so passionated about your work as you were at the beginning of your career? If not, what could help you to change it?
PS: Make sure to subscribe and share with friends!
Listen to this podcast @ anchor, google music, Amazon music, Spotify and itunes.
Read more about Yaryna Oleshchuk here and about Caroline Bitter-Suermann here.