04/12/2022
Awesome Lawyers Podcast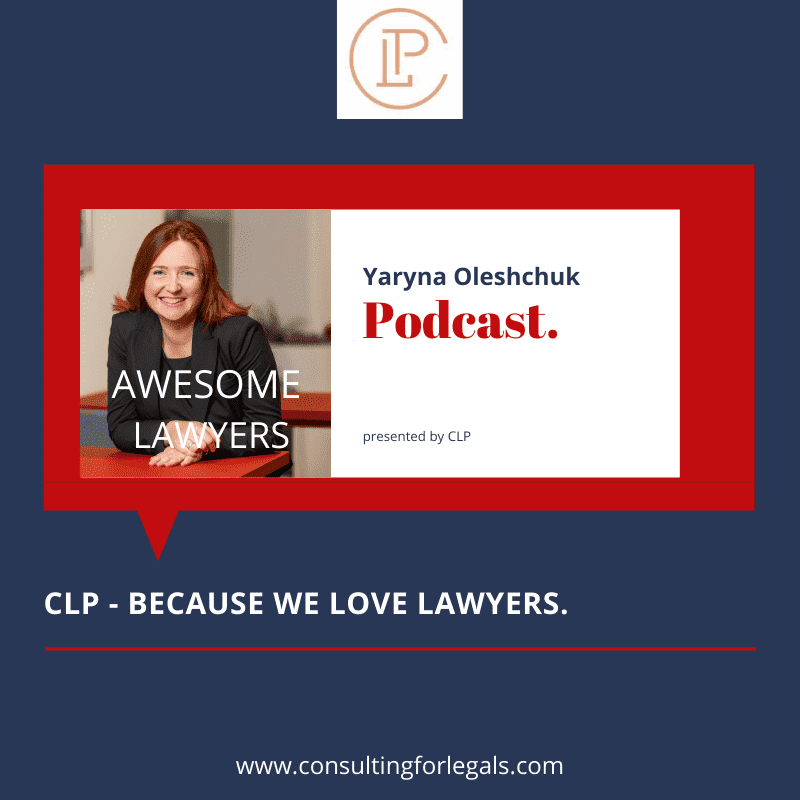 Episode #2: Dr. Thomas Ressmann
Dr. Thomas Ressmann is a German lawyer and Partner at the boutique law firm DMR Legal. He has over 10 years of legal experience. In this Interview we are talking with him about his interesting journey from a lawyer at an international law firm to an independent Partner at CRIF, a credit agency and a founding Partner at the boutique law firm DMR Legal. Why should someone leave a successful career at a well known law firm, move from Munich and start at a credit agency? Why then again going back to law practice?
Here are some questions for you dear listener, if you would like to reflect with this Episode as well:
1. What was the most challenging decision for you in your life and why was it challenging?
2. What have you learned from this experience?
3. For what experience are you grateful the most and why?
Listen to this podcast @ Spotify and itunes.
Read more about Yaryna Oleshchuk here.